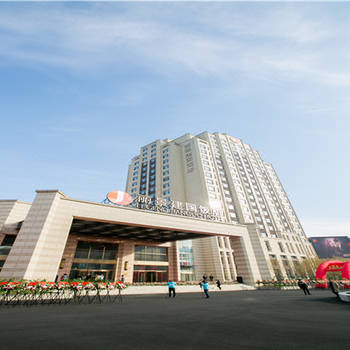 The Legend Jianguo Hotel provides a great place for travelers to relax after a busy day. The Legend Jianguo Hotel offers a pleasant stay in Tonghua County for those traveling for business or leisure.
The hotel is conveniently located just 4km from Tonghua Railway Station and 56km from Tonghua Sanyuanpu Airport.
When guests have some time on their hands they can make use of the onsite facilities. This Tonghua County hotel provides parking on site.
When it comes to Tonghua County hotels, the Legend Jianguo Hotel is highly regarded for its excellent facilities. For guests traveling on business, this hotel is consistently one of the most popular choices.